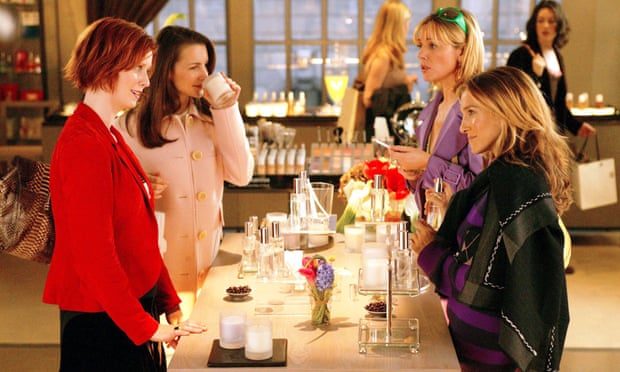 Friend is kind of a thorny word for me, because I lack so much confidence.  I'm not naturally confident anyway, most especially in social situations, and of course as a preteen I suffered some hard knocks as the unpopular kid.  Being the unpopular kid in a small school (my 6th grade class had 13 kids in it) is particuarly hard because it's not like there are other outcasts you can hang out with.
I remedied this by going to a high school where I was no exceptional nerd–in fact I graduated dead middle of my class and was revered by it.  Of course THHS had its spectrum of cliques and social groups.  There were definitely 'cool' kids and 'popular' kids.  I don't know how these kids would have fared in your standard 3,000 kid NYC public high school, but it didn't matter.  What was nice is that there were very few outcasts, it felt like.  I was no longer the weird nerdy one.  My friends read just as much–or more–than me.  Several were smarter, which was kind of a nice feeling.  Even better, I found a group of friends who have been my friends for life–I have now known them more years than I've not known them.
In college I went back to being the nerdy kid, but this time I had a foundation of friendship and there was a larger student body, so I went on to make friends despite not being anything even close to popular.  I had a rocky start where I went on a trip to Europe with a bunch of kids who thought I was the teflon to cool, as in, it just slid off me, but when I got back I had friends waiting.
What amazed me was when actual cool people, or people I deemed cool, seemed to like me.  Even today, when they laugh at my jokes or want to talk to me, there's a part of me that's like 'Wait–you do know I'm a giant nerd, right?  I mean, I sit around writing fan fiction, for God's sake!'  I try not to let my freak flag fly, but I'm always afraid someone will discover it, and then judge.
In a weird way, I suppose this means a lack of trust in the people I call friends, and especially people in general.  Because a bunch of snotty 12 year olds walked away from me when I tried to talk to them, I think that everyone wants to do that on some level.  As I type this, I realise how dumb that sounds–aren't we all at our worst at 12?  And maybe I'm not completely cool, but there are some things about me that are cool.  For example, people here really dig that I'm from NYC, even when I get itinerant about bagels and pizza.  And then I think about one of my coworkers too–he labels himself as awkward, but actually as I've talked to him, I've never really thought of him as awkward.
I did have a friend who I bared it all to.  We met on a Narnia fanfiction site, and not only was I able to completely geek out with her (although she wasn't the first–I met some pretty awesome girls through Les Mis as well), we also forged a creative partnership.  And, looking back, her friendship was addictive.  She threw her all into it, and because of that I responded, and we were able to form this Sex and the City, gal pal friendship that you only see on tv.  We would send each other huge missives and talk to each other on MSN messenger virtually every night.  We swore we were best friends until the end.
Until…we weren't.  The reason those sorts of friendships only exist on tv is that they're unsustainable.  We sacrificed so much of our personal lives to be the very best of friends to each other.  I didn't go out with my NYC friends, the aforementioned ones who I had been friends with since 14.  I didn't try to go out on dates because I didn't want to give up the close friendship we had.  She in turn let her marriage suffer and didn't let her social circle expand.  And because we had given up so much for each other, we grew jealous of each other's separate lives.  It didn't help that she lived in England and I lived in NYC, so we could never really bring those social circles together.  When I made new friends and went out with them, she confessed her jealousy.  When she declared she wanted to rekindle her love of acting, I fretted about the loss of our creative partnership, even though that hadn't actually happened yet.  It did eventually, but I think it was more self-fulfilling prophecy.
And so the friendship soured.  Her last great friend deed was to introduce me to my husband.  If you've so much as glanced at this blog, you know the end of that is me moving to England.  I thought we might feel better being able to have a more 'normal' friendship, not scheduling around time zones and work, but it wasn't to be.  We became competitive with each other about parenting since we each made opposite choices: I would go back to work, she would stay at home. She was very much about child led parenting, I favoured sleep training and schedules.  She would post links to articles on facebook where people would rant about how sleep training is child abuse (what), and I would take it personally.    She started to go through post-natal depression and I only half recognised the signs, so instead of helping her and supporting her, I wound up criticising her for her lack of friendship.  (I have a whole lot of thoughts about friends with PND and what it means to witness it and how better to support it, but that's another topic for another time).  She continued to act and I wasn't very supportive.  I didn't like the plays she was in for the most part, but instead of focusing on her performance and how she was, I focused on the play and my opinions of it.  Not v. supportive
A year ago we were still clinging on, and I went to see another friend who told me for what it's worth, you can't pick and choose things about your friends.  You either have to take all the crazy or none of it.  I thought about this and realised picking and choosing was exactly what I was trying to do, attempting to tailor make our friendship to what it used to be.  I thought perhaps we should redraw the boundaries of our friendship.  After all, the SATC thing was exhausting and not how functional adults behave.  That said, I had a number of highly successful friendships that meant the world to me.  And she did too, so maybe we ought to retry.
I don't know where things went wrong.  I didn't go to the play she was next in.  It was the day after I got back and although I love me some Arthur Miller, I was far too exhausted after traveling with a toddler to contemplate the deeper meaning of the American Dream.  Maybe that was the last straw for her.  Maybe she felt I couldn't mean anything but criticism for her when I suggested we reevaluate things.  Maybe that phrase is scary.  All I know is that when I suggested a discussion and outlined why I wanted it, she unleashed a tirade.  She accused me of saying and thinking things I never meant–or said, or implied.  I guess she had a lot of anger, and it wound up getting released in a fireball of destruction.  I wound up saying she should contact me when she wanted to talk things over.  She unfriended me on Facebook and I haven't heard from her since.
I don't know now how I feel about all this.  I do often miss her.  But she seems to have replaced me with a new, intense best friendship.  She did help shape my life in some valuable ways, and it was at the very least flattering to have someone so devoted to me and our friendship.  In some ways it was even enriching, and it gave me confidence.  I could be the nerd and it didn't matter.  Except I all the times she said she would always be there, no matter what, proved false, and in the Venn diagram of our social circles I see she has already replaced me with a new bff flavour of the month.  If it were not for her entrance into my life, I would not have met my husband.  Yet she completely ignored the birth of my second child–there aren't many clearer messages than that.
I still struggle with the conclusions I should draw about all of this.  I know now that if a friend is all-consuming, that's probably not a good idea.  However, that friendship did provide me with some valuable things and it's sad to see it evaporate completely.  I know that high maintenance friendships are best left to tv shows where the characters only exist in very tiny spheres.  But do I see that friendship as a productive thing?  Would I be friends with her again?  Have I made peace with the experience?
Not yet.
Write a new post in response to today's one-word prompt. Not sure how to participate? Here are the steps to get started.
Source: Friend